More than 30,000 high efficiency ductless heat pumps have been installed in Maine homes and businesses over the past five years.
Long used for cooling in warm climates, heat pumps are now one of the most popular technologies for heating in cold climates.
High Efficiency Heat Pumps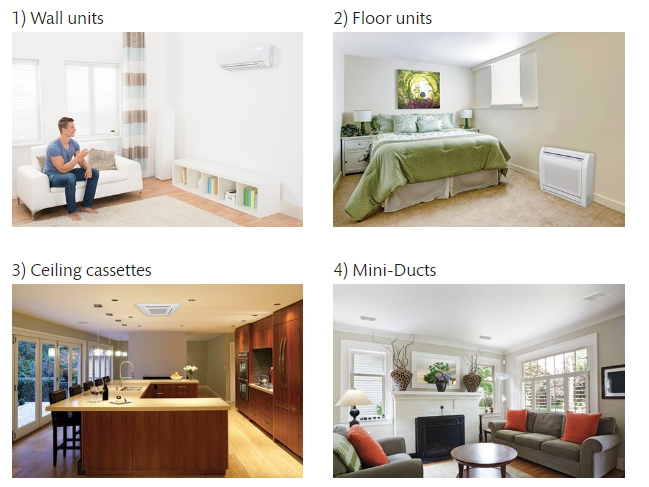 How do they work?
Ductless heat pumps provide heat by extracting heat from outside air and delivering it indoors as needed. Because they are moving heat, rather than generating it through combustion or resistance, heat pumps can achieve efficiencies well above 100%. Long used for cooling in warm climates, heat pumps are now able to provide efficient heating in cold climates even at outdoor temperatures as low as -15 °F.
Ductless heat pumps consist of an outdoor unit connected to indoor air handlers by refrigerant lines, which carry heat between the two units. There are four types of indoor units:
Efficiency Maine

- Introduction to heat pumps
Efficiency Maine
This video describes how air source heat pumps are installed, how they work, how to use them, and their key advantages and disadvantages. Heat pumps can save over 50% compared to heating with oil, kerosene, propane or electric baseboard.
Financial Example
Installed Cost
$3,750
Rebate
$500
Net Cost
$3,250
Annual Savings
Simple Payback
$300-$600
5-11 years
Efficiency Maine offers rebates for high-efficiency ductless heat pumps for residential and commercial customers. Take a moment to visit their website and learn of the many benefits to ductless heat pumps and the rebates available to you. is a Residential Registered Vendor of Efficiency Maine for Energy Assessments, Air Sealing, Insulation and Heat Pumps.
Learn
More
Opens is a new tab so you won't lose your place here
Go there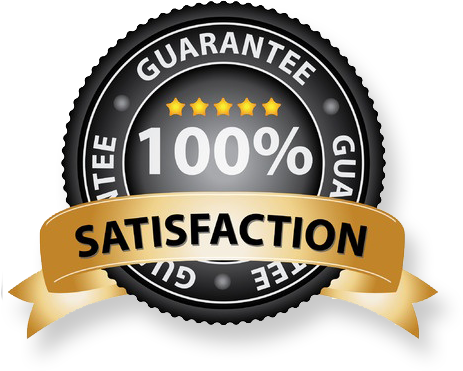 Constant Owner interaction means no project manager or multiple people trying to make decisions.
The highest quality products and with many small details that often go unnoticed by other contractors, let's take your insulation project to the next level.
Quality Control. The owner is hands on throughout the project, if any problems or issues arise they can be dealt with immediately.
Nonstop communication - The key to the success of your project is good communication. And, a big part of communication is listening. From the beginning of a project to its end, our company places a high priority on listening - to you, your needs and wishes.
Solid Science - Our Building Science experts understand the principles of heat, air and moisture flow, and how the building envelope interacts with a building's mechanical systems as well as its occupants.
"Everything is designed, but some things are designed well."